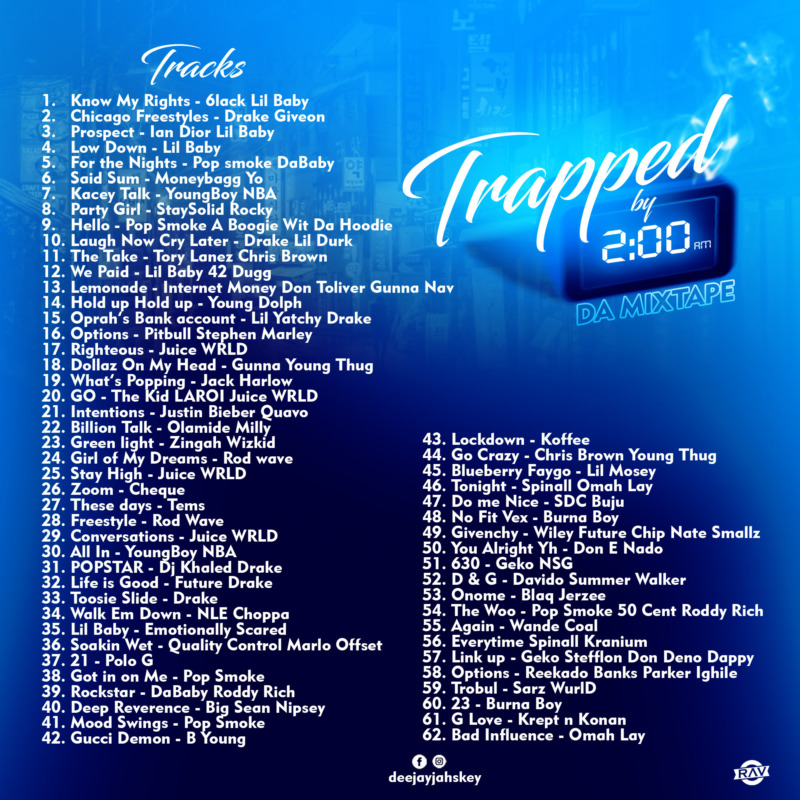 Dj Jahskey is here with a new wave titled "Trapped By 2AM" Mixtape. This 110min long mixtape will set you in an absolutely chilled mood. In his words, he described the vibe as:
"Late nights, beautiful sky, Free roads, Fast cars Trees burning, Speaker bussing. That kind of chilled vibes"
See Mixtape Track-list below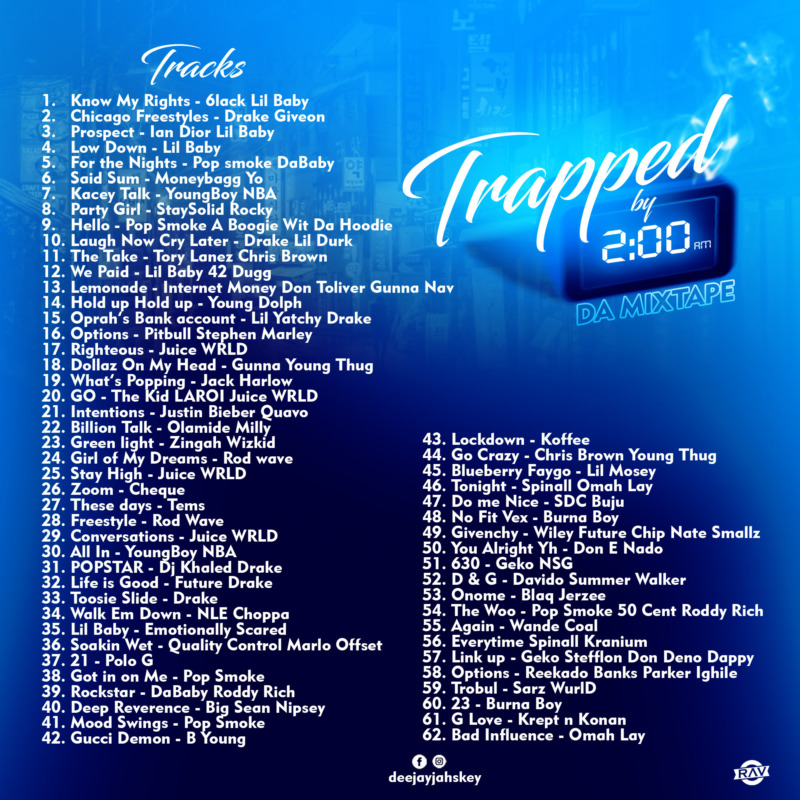 #TrappedBy2amMixtape Out Now. Download and get in the vibe. Follow on IG/FB: deejayjahskey
Listen and Enjoy!
---
HarrimediaNG