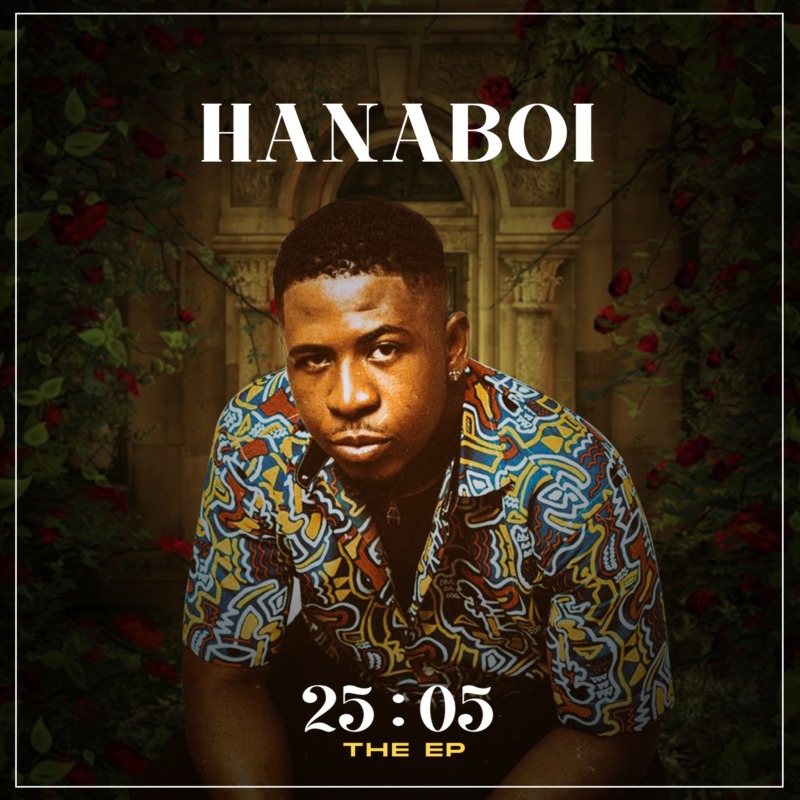 Fast Nigerian sensation singer, HANABOI has released his much anticipated debut Extended playlist project "25:05". The EP consists of 7 tracks with no features.
Exceptional is an understatement in qualifying this masterpiece as HANABOI meditates on life, WOMEN and Appreciation wrapping emotions in his arresting vocals and bars. The song is an interesting fusion of Afro Pop, Dance, Rap and Hip Hop.
All songs written by HANABOI and all tracks produced by Pimpzbeats, Spaceboy Mercury, Skillzbeats, Mogbeatz and mastered by professional music engineers.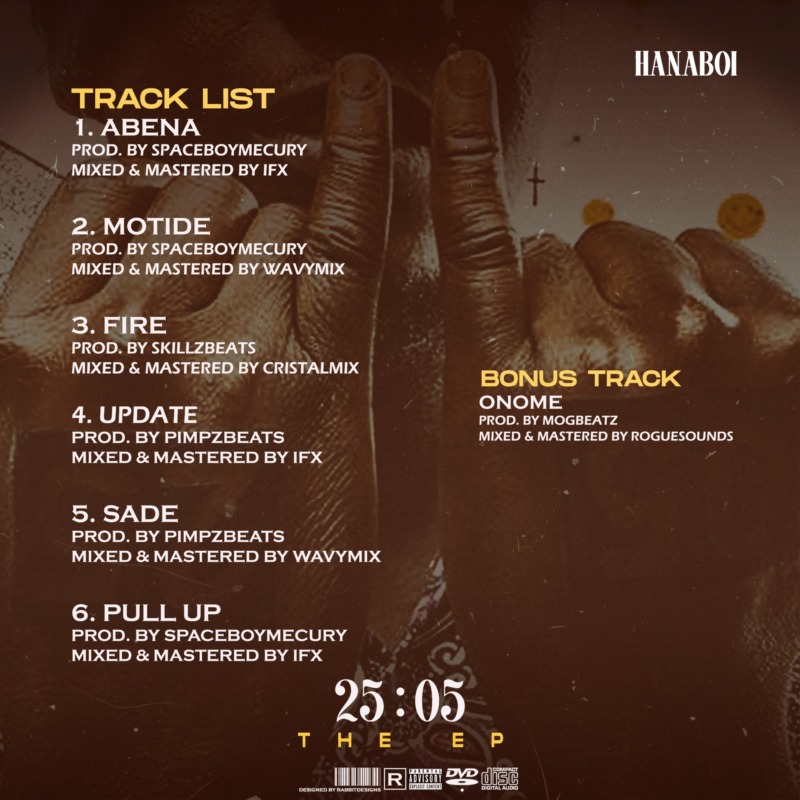 Kindly download and share your thoughts in the comment section!!!
Download Track by Track Below:
1. Hanaboi – "Abena" (Prod Spaceboy Mercury)
2. Hanaboi – "Motide" (Prod Spaceboy Mercury)
3. Hanaboi – "Fire Burning" (Prod Skillzbeats)
4. Hanaboi – "Update" (Prod Pimpzbeats)
5. Hanaboi – "Sade" (Prod Pimpzbeats)
6. Hanaboi – "Pull Up" (Prod Spaceboy Mercury)
BONUS TRACK
7. Hanaboi – Onome (Prod Mogbeatz)
---
HarrimediaNG